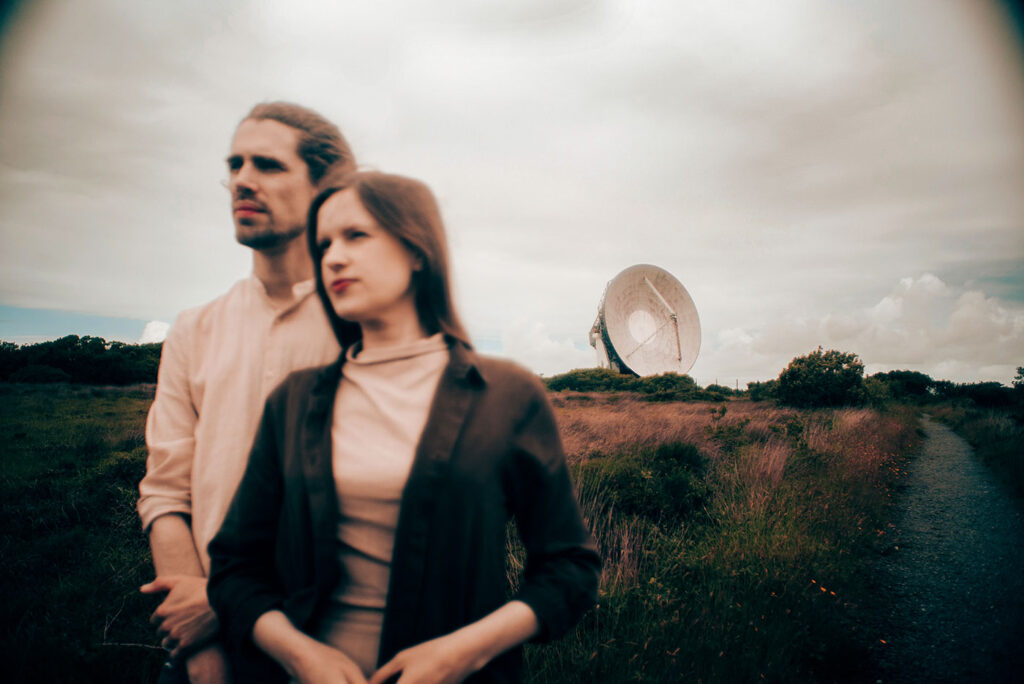 Dora Lachaise
Recently found wandering through Glasgow's Victorian cemeteries, Dora Lachaise produces dark and otherworldly music.
"a truly talented artist with touches of Kate Bush … we are gripped from the start."
– RockDafuqOut.com
"Her vocals brush against your senses like a chill wind in an abandoned building leaving you spooked yet utterly enthralled."
– The Other Side Reviews
"It's dead creepy … I love it."
– Adam Crowther, BBC Radio Bristol
Weather Balloons
Dora Lachaise and Jonni Slater launch their new EP Weather Balloons with an immersive experience of live music and film projections. Like discovering a forgotten analogue TV station where strange songs are the soundtrack for grainy arthouse movies…
Dora brings her haunting vocals and ear-catching melodies, Jonni his husky voice, instinctive feel for keys and cinematic production. The songs they write together are full of mystery, inspired by UFO conspiracy theories and Cold War novels and films, with a hint of Nick Cave's duets.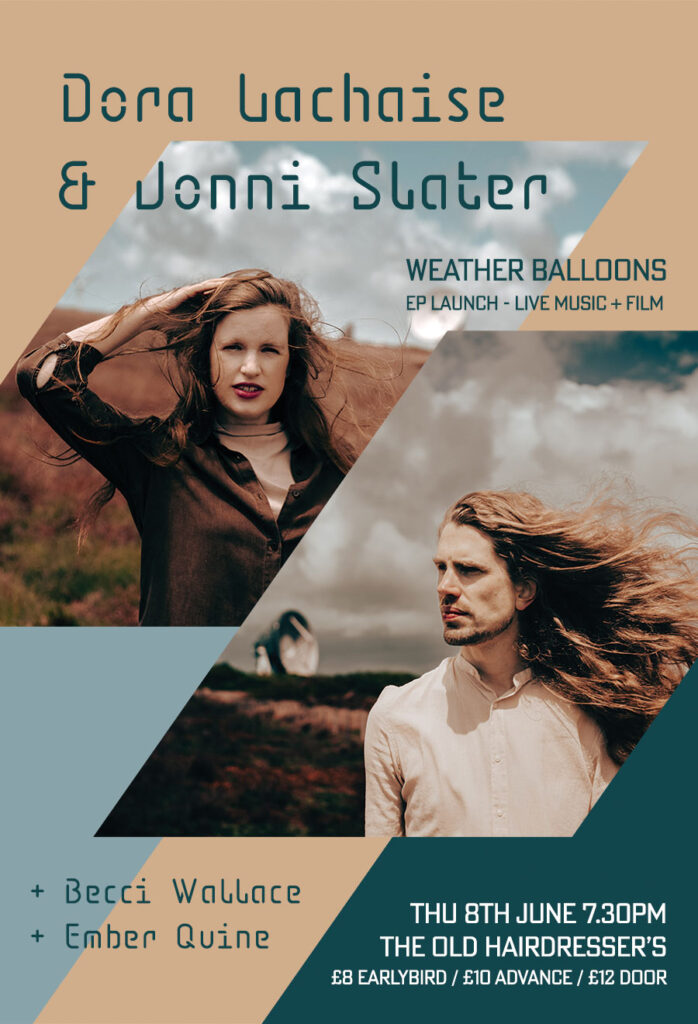 Inspired by Nick Cave's duets with Kylie Minogue and PJ Harvey, Dora Lachaise and Jonni Slater decided to collaborate. Their first joint single.