'Bearing in mind that the truth isn't easy to find
It came to me from the sky'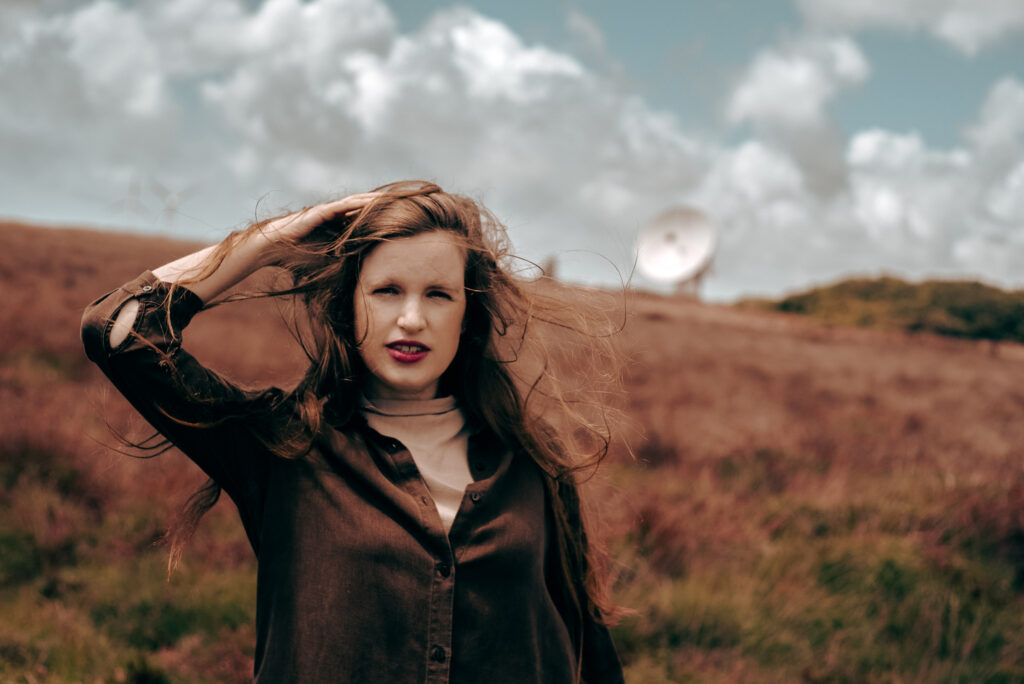 Behind the music
Weather Balloons is the new EP by Glasgow-based artists Dora Lachaise and Jonni Slater. It combines Jonni's love for film noir and Cold War novels with Dora's fascination with UFO conspiracy theories and Nick Cave's ominous murder ballads.
The project started when the English music producer James Sanger – who worked with Keane and Sugababe Siobhán Donaghy, among others – heard Dora's music online and invited the duo to come and work with him at his Vibey Studios in France. Using a range of recording techniques, he instilled the songs with unusual analogue sounds that make them hard to place in time. He dared Dora to explore the expressive limits of her voice, from a big, confident sound on Sign on the Door to the slightest whisper on Keep It in the Dark. Jonni got to play many of the wondrous acoustic and analogue instruments James had collected over the years. The duo returned to the UK with three demos and new production ideas, which they developed further into the EP.
Captivated by cinema and experienced in making music videos, Jonni caught the idea to create short films to accompany the songs, turning Weather Balloons into a multimedia live show. The concept was that the audience was tuning in to a forgotten analogue TV station, where strange songs accompanied grainy films. The duo performed the show at Delft Fringe Festival in the Netherlands in 2019 and again after the lockdowns in Bristol. They will play one final Weather Balloons show at the Old Hairdresser's in Glasgow on 8th June to mark the launch of the EP. Jonni has also adapted two of the short films as music videos.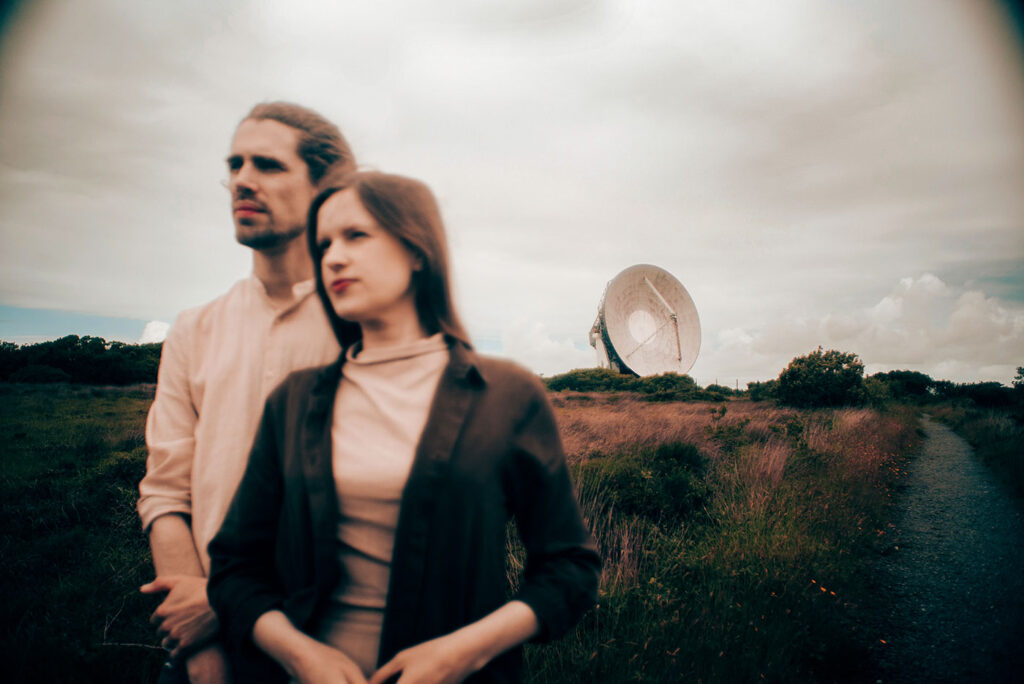 Braver Than You
Out on Thursday 1st June 2023, Braver Than You is the second single from Weather Balloons, and the first song that Jonni and Dora wrote together. Taking their cue from Where The Wild Roses Grow, Nick Cave's duet with Kylie Minogue, Braver Than You is a duet that could have been a love song, except it doesn't end well. Set against the backdrop of a journey across a continent to start a new life, Dora and Jonni harmonise but can't seem to speak the words that would bring their characters together.
Sign on the Door
A Cold War-tinged cat-and-mouse chase across Europe. From the forests of Latvia, via Riga and Tallinn, to the open ground of Dartmoor, it winds up languishing in a cell at Shepton Mallet prison. The first single from the EP, released on 29th March.
About the artists
Inspired by a songwriting retreat in Dumfries and Galloway in Scotland, Dora Lachaise moved to the UK to study songwriting at Bath Spa University and has lived in various British cities before landing in Glasgow. Her artist name pays homage to the surrealist photographer Dora Maar and Paris' famous necropolis Père Lachaise. That neatly encapsulates the twin ideas she puts into her music – musical exploration and experimentation with a feminist streak, and a fascination with the macabre that also translates into a profound love of Victorian cemeteries and ghost stories.
Before moving to Glasgow, Jonni Slater worked in Bristol's music scene for almost two decades – both in the spotlight as an artist and behind the scenes as a producer, session musician and videographer. His own musical journey started in indie rock, taking inspiration from Jeff Buckley and Soundgarden, but he has now adopted a more arthouse approach to songwriting and production, creating a unique sound. Jonni has also ventured into writing film scores, winning first place at the Sensoria Scoring Contest of 2020.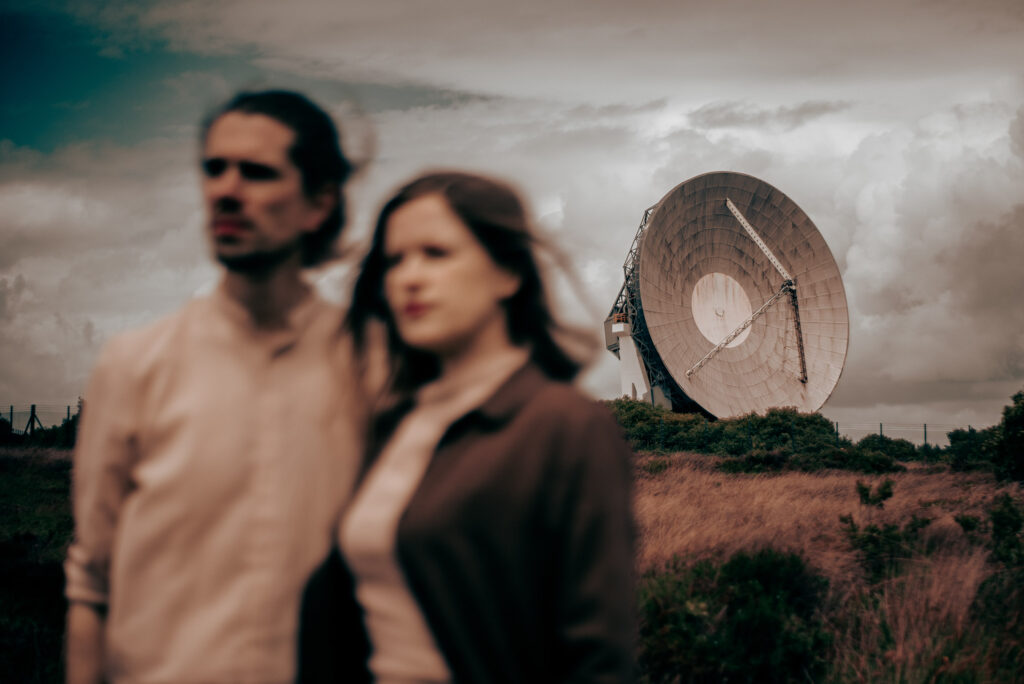 Dora Lachaise
Jonni Slater