'And I wait for you, senses sharp
Can never close my eyes'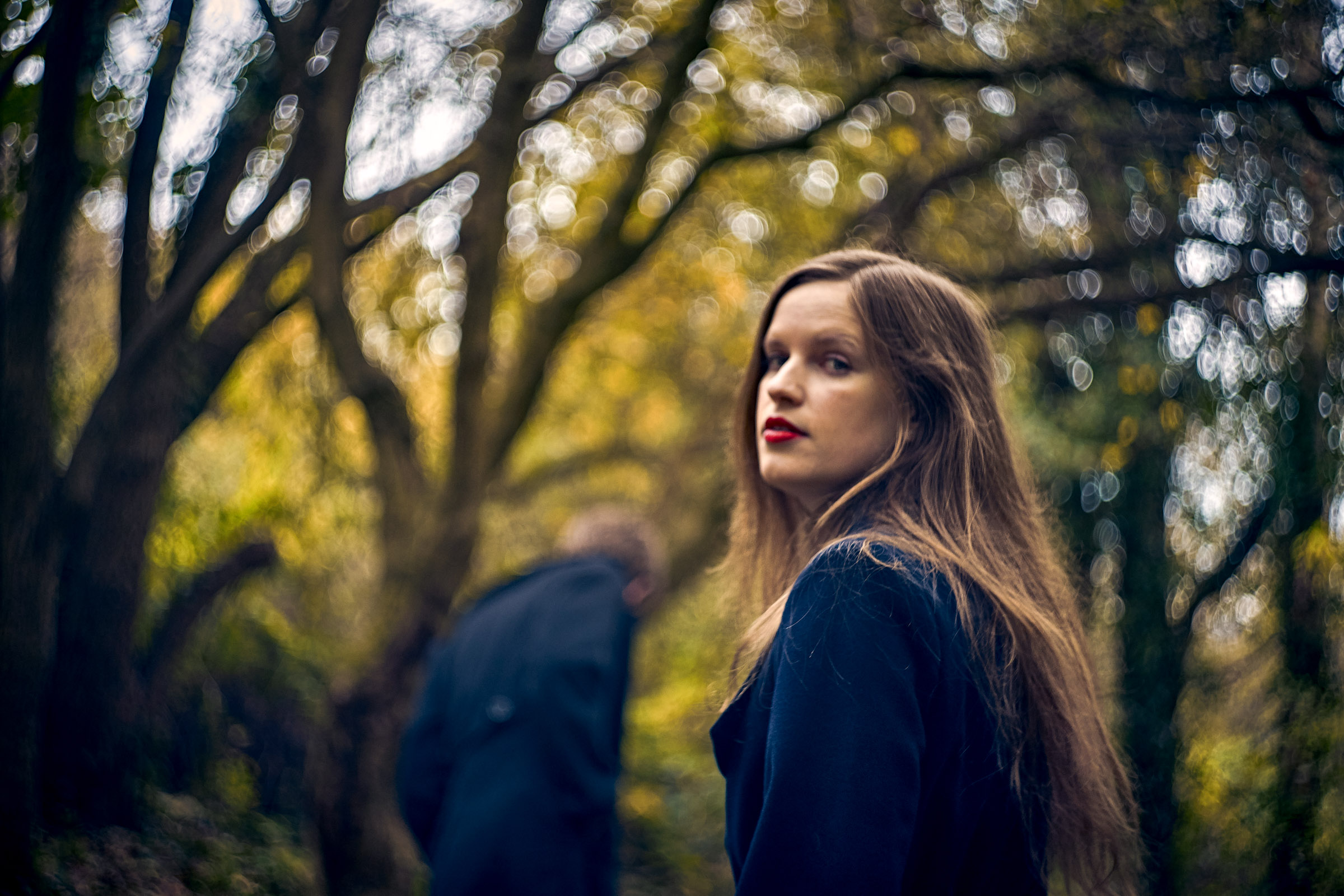 Music video
A cat-and-mouse chase across Europe. From the forests of Latvia, via Riga and Tallinn, to the open ground of Dartmoor, winding up languishing in a cell at Shepton Mallet prison.
About the artists
Dora Lachaise became fascinated with Victorian ghost stories and cemeteries after moving next door to Arnos Vale Cemetery in Bristol. From her attic, she overlooked its overgrown grounds, with crumbling headstones, angels and obelisks. "I'm attracted to the mystery of forgotten stories, and things we can't measure," says Dora. "It's that sense of mystery I try to instil in my music too." Her first single, Bone Collector tells of the haunting of the British Museum. She's also inspired by the visual arts. Photos by the surrealist artist Dora Maar sparked the ideas for the music video accompanying her second single, I Confess. Dora Lachaise's music has been played by BBC Introducing in the West, BBC Upload, Amazing Radio UK and US.
Jonni Slater paints dark scenes with his warm, husky vocals and vintage keyboards. Ten years ago, he started out in Bristol as an indie rock artist, but three EPs later his arrangements have become more intimate and unconventional. Still, there's a distinct cinematic quality that runs like a red thread through all his work. "I often see images like movie scenes in my head when I'm writing," says the English artist and producer. "I aim to soundtrack the mood and events." Indeed, he won first place at the Sensoria Scoring Contest of 2020 and has subsequently worked on the short film "SWAT". His love for the cinematic also led him to create videos to accompany the songs he wrote with Dora.
Both artists are now based in Glasgow, a move inspired by Sunday Songwriting, an online songwriting group they were part of during lockdown. Dora: "We hung out once a week, giving each other songwriting prompts and sharing new songs. It was a highlight during the first year of the pandemic. We made some wonderful and talented friends, who we see a lot more of now that we're up here."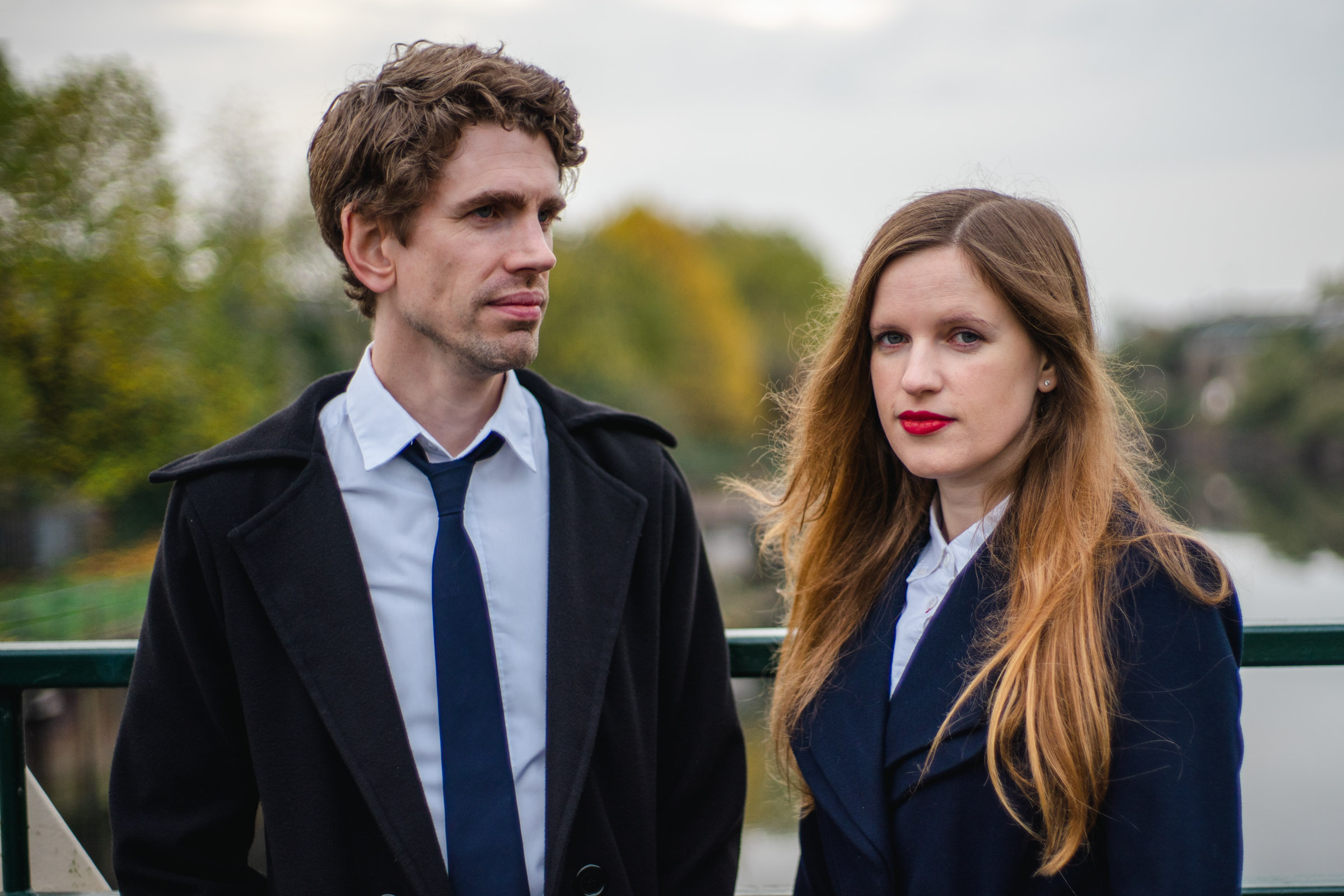 Behind the track
Inspired by Nick Cave's duets with Kylie Minogue and PJ Harvey, Dora and Jonni decided to write together. She brought her haunting vocals and ear-catching melodies, he his contrasting husky voice, instinctive feel for keys, and cinematic production.
"We didn't want to write love songs, so we explored different subjects," says Dora. Sign on the Door was fuelled by Jonni's love for Cold War era novels and films, with his character on the run from Dora's determined agent of the law.
Sign on the Door grew under the guidance of producer James Sanger (Dido, Keane, Siobhan Donaghy). He invited Dora and Jonni to work with him at his studio in northern France.
The mellow chords at the start of the song come from a Dulcitone, a vintage keyboard instrument where metal tuning forks are hit by felt-covered hammers. James and Jonni played in the bell-like harmony notes between them on an Omnichord, a cult 1980s electronic instrument, with a stomp-box providing subtly swooping pitch changes. The epic sound of a Roland Paraphonic string synthesizer crackles with energy as the song swells up into the second verse.
To illustrate the chase described in the lyrics, the pair shot a music video in Latvia and Estonia, as well as back in the UK on Dartmoor and in Somerset. "Making the video was a great opportunity to recreate the imagery in my mind for the audience," says Jonni. "We had the idea that our videos would be like discovering a mysterious old TV channel, which I really liked. At our shows, we project them during the performance."
Sign on the Door is the first single from Dora and Jonni's upcoming EP, Weather Balloons. They'll launch the EP with an immersive experience of live music and film at The Old Hairdresser's in Glasgow on 8 June 2023. Musical inspirations include Joan As Police Woman, Ainslie Wills, Nick Cave and Chris Cornell.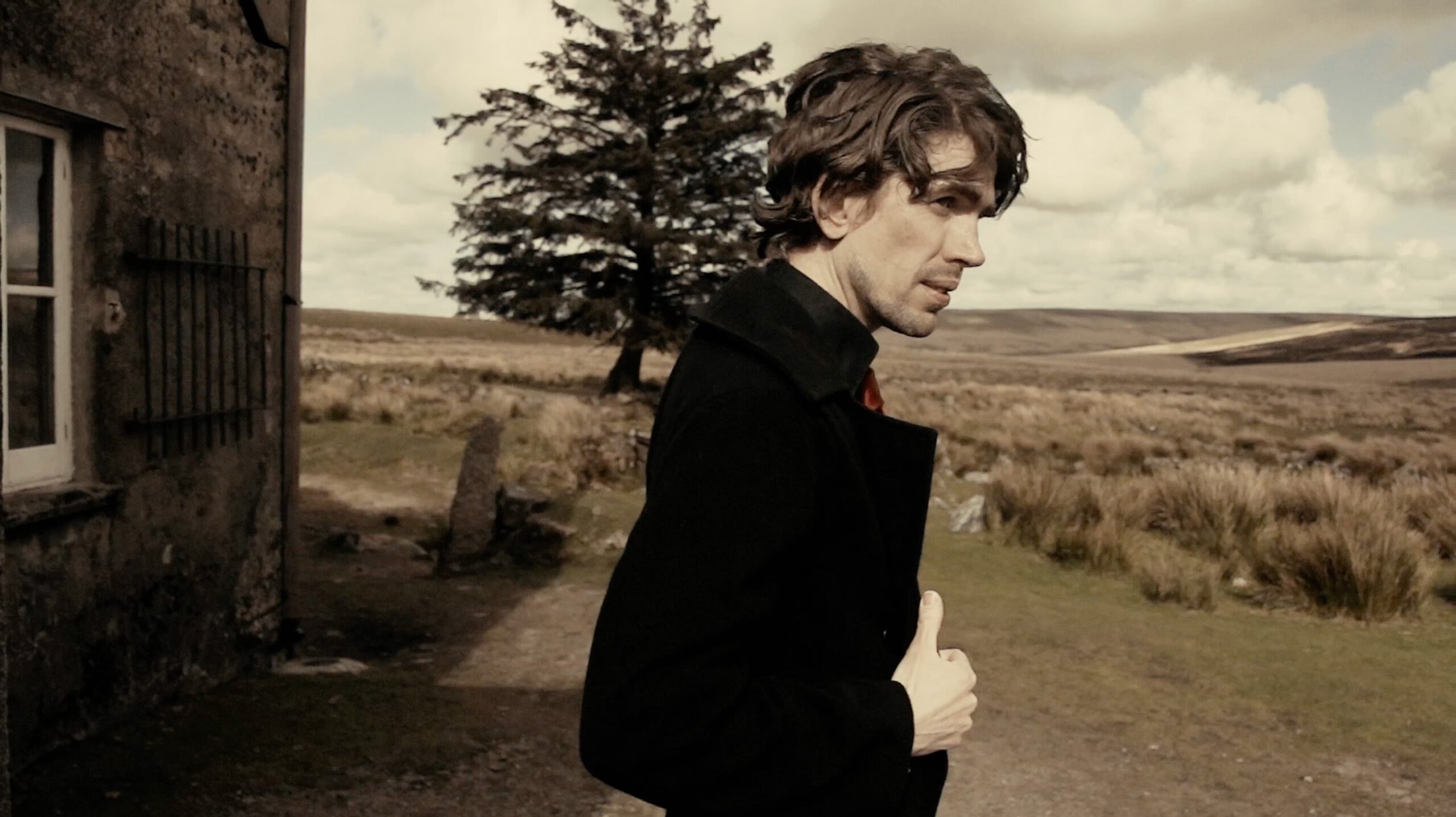 Lyrics
Dora:
There's no sign on the door
There's a crack in the window
Never been here before
But I know that you are here
Jonni:
And I wait for you
Senses sharp
Can never close my eyes
And when I run
I will melt into the nigh
An empty room
And I was never there
Dora:
Not this time
You won't get away
You're the pins on my map
You're the year that's behind me
You're the face in the photograph
You smile just to defy me
Jonni:
And you'll never know
How close I've been
I faced you in a crowd
Turn my head
Held my nerve and walked on by
A heartbeat
And I was never there
Dora:
Not this time
You won't get away
Jonni:
Whatever separates me from you
An ocean or a door
I'll always be one step ahead
Towards what's coming for us all
Dora:
There's no sign on your door
There's no light through your window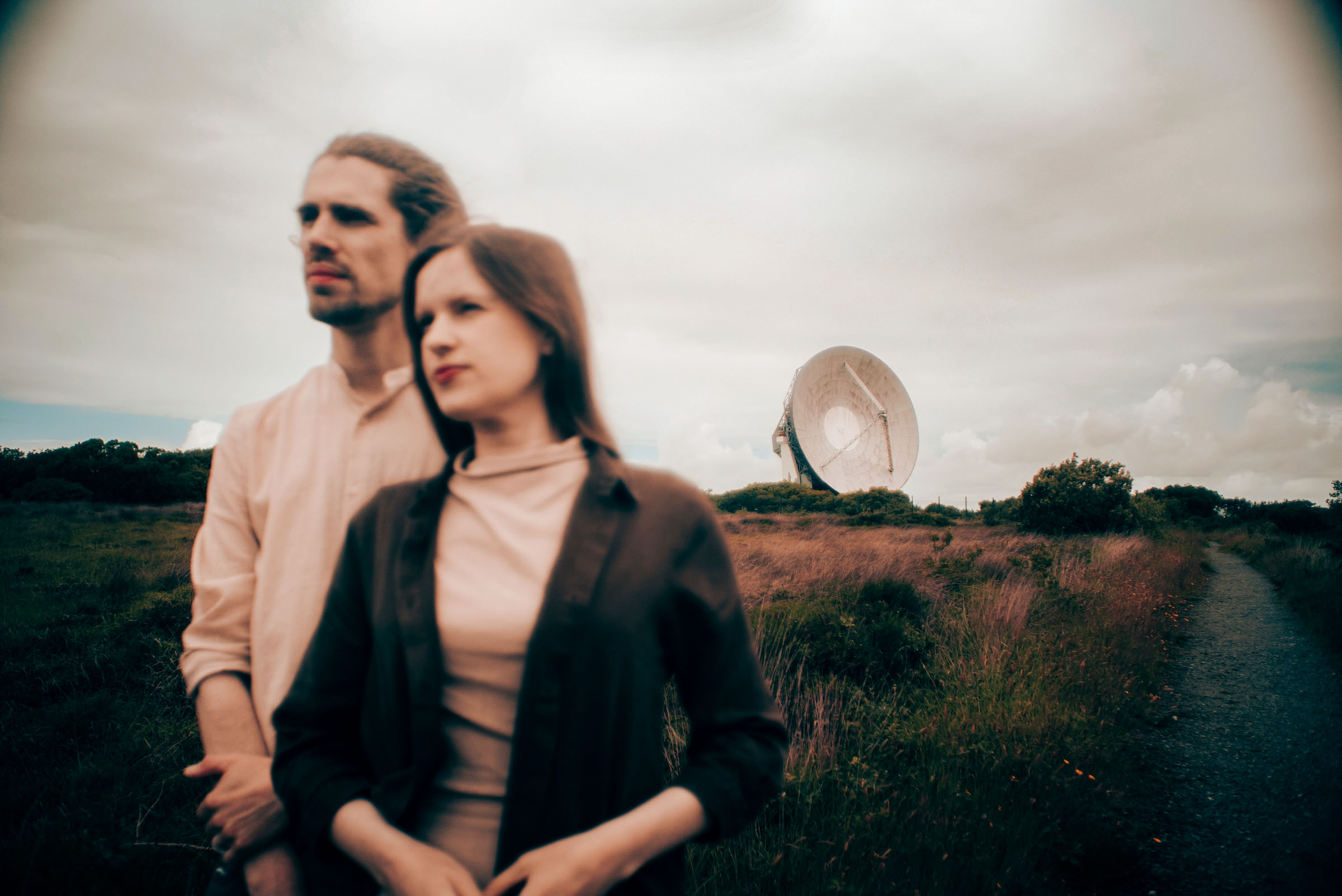 Follow Dora Lachaise & Jonni Slater